Sandra has been very methodical and meticulous in her treatment of my 15-year-old son who has autism, hearing impairment, epilepsy and osteoporosis. Despite his multitude of needs, we noticed a new clarity right away, with improvements in his level of communication and general wellbeing. His most recent EEG indicated 0% irregular activity — his first normal EEG ever! With this result, we could confidently take him off his anticonvulsant. His last bone scan pointed out a reduction in his osteoporosis. Heilkunst treatment is targeting his healing to a deeper level, one that our son needs for a more complete healing.
Kim M.
Canmore, AB
My daughter (now 13 years old) began Heilkunst treatment about two years ago with Sandra. She had been through a lot of abuse and trauma that was affecting her life in many ways. After about 6 months of treatment, we noticed huge improvements in her ability to cope with all sorts of situations that she couldn''t handle before. She had deep fears that didn''t let her sleep anywhere but in her own house. With treatment she was able to come out of that prison she was trapped in and become a normal teenager. She became so much happier without having such strong emotional reactions to things in life. Her friendships increased and she opened up in school and in her social life to the point where she is now able to have sleepovers at girlfriend's' homes. I have started seeing Sandra for treatments for myself and for my younger son as well, and am already seeing progress in both of us!
Cindy O.
Calgary, AB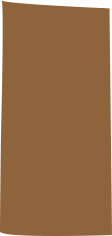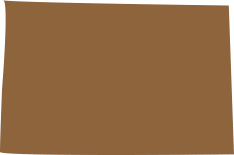 I am so very pleased with the results I have received working with Sandra. I had suffered for over 40 years with very painful, heavy-flow menstrual cycles. I am pleased to say that I have seen amazing results with the remedies Sandra has recommended for me. As well, I had suffered most of my life with severe anxiety and panic attacks. Those have all but been eliminated as well. Sandra has been wonderful to work with. She is very caring, thorough and professional. I would highly recommend her as a practitioner.
Betty G.
Calgary, AB
Working with Sandra is the best thing that has happened to me and to my sense of wellbeing! I came to her with a history of illness, both physical and mental from  childhood through to my adult years. I have spent years in and out of hospitals,  going from one Doctor to the next, taking many medications and desperately  seeking answers. I knew there was a deeper root to all of my ailments. Sandra has been able to improve my health significantly in so many areas, but most importantly has led me to the deep-seated cause of all of my ailments. In doing  this I have finally taken control of my health and have found truth and happiness.
Michelle A., Calgary
My 8-year-old son, who has a primary immuno-deficiency has recently started treatment with Sandra. My son had been treated by two other Heilkunstlers previously and had received many benefits from the Heilkunst approach. I enjoy Sandra's approach because she is very knowledgeable, thorough and very responsive to questions. I also like how she fine-tunes the remedies and potencies using an intuitive approach. I also find comfort in the fact that she is a mother of a child with autism. Although my son has only been in treatment with her for a month, she has already helped him recover from pneumonia rather quickly (he regained his strength within five days) and she has also helped him to recover some of his eyesight in an eye that had a corneal shield ulcer from four years ago. With his glasses, his vision was 20/70 in January 2015. On April 23, he started a remedy to support the healing of the eye ulcer. On May 5, it was 20/60 and on May 6, it was 20/40. Absolutely amazing! It seems to me that the eye ulcer is healing and his eyesight is improving. I am thrilled!
J.S., St. John's, Newfoundland